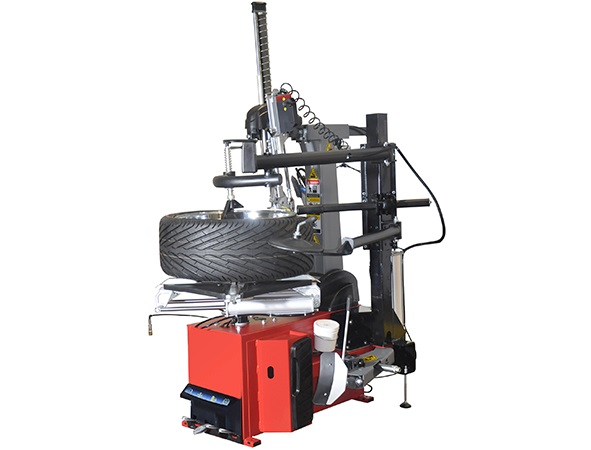 RS140CS Car Tire Changer with Automatic Hook
Category: Garage Equipment
Sub Category: Tire Changers
Main Features
ZD03 up and down by pneumatic control, easy operation and save both time and labor.
The clamp cylinder comes with 80-diameter. As standard increases the clamp power 58kg than 75-diameter cylinder to avoid damages to the surface of rims due to clamp slip during operation.
The machine adopts the 200mm aluminum bead beaker cylinder as standard configuration having bead break power 2800kg to bead break the low-profile, run-flat and various RSC tires.
The wearable washer's standard corresponds to European Standard which enhances personal safety when mounting the tire.
Reasonable structure pedal assembly with new pedal designed by Italian Engineer, update pedal appearance, unify brand image.
Double-bending technic and 5mm steel thicker pole ensure high intensity.
The 40A universal switch with bigger and thicker pure silver touching points can bear great load with long life.
Assist arm as standard can press the tire centrally using press block, operates easily, simply, and improve the demounting and mounting speed.
Suitable for various tires in the market, especially for RSC tires.
Operation is easy, saves time and labor.
Technical Data

Rim diameter

11-24"

Inside clamp

13-26"

Max wheel diameter

1100mm

Wheel width

3"-15"

Working pressure

8-10bar

Rpm

6.5 rpm

Voltage

110V/220V/380V

Power

0.75-1.1kw

Noise

Less than 70db
---
Find out more
Our product category covers auto parts, batteries, garage equipment, and lubricants, all sources from world popular brands such as BOSCH, Castrol, KYB, TOKICO, Abesta, RBI, CTR, Nisaan, Toyota, Mitsubishi, Valor, Deno,Ecobrex, and the like.
Other Products you may want to see
AC Compressors
Category: Auto Parts
RS382 Automatic Italian Wheel Balancer
Category: Garage Equipment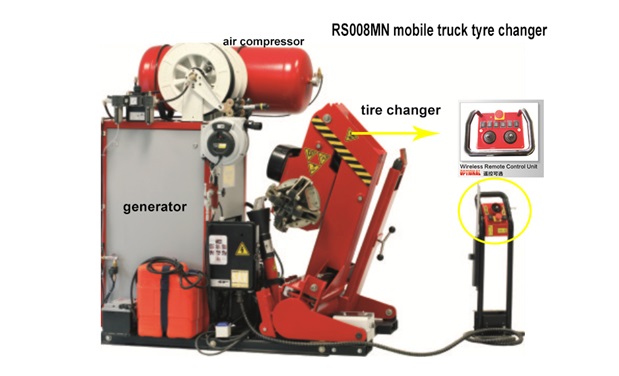 RS008MN Mobile Truck Tire Changer
Category: Garage Equipment