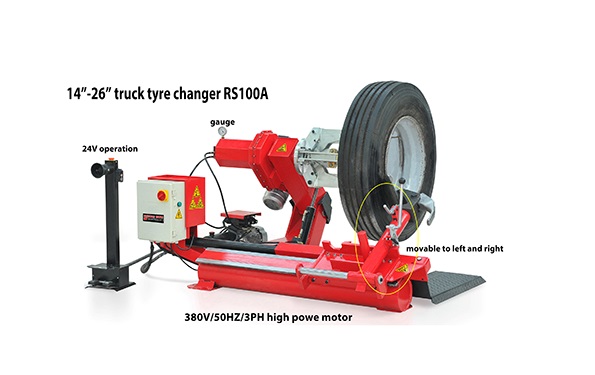 RS100A Truck Tire Changer
Category: Garage Equipment
Sub Category: Tire Changers
Main Features
Operates on a control panel which has a low pressure and is mobile. The control panel is designed light and handy.
The operating pressure is 24V that is safe and reliable.
The assembly arm is equipped with pendula assembly round plate and assembly hook.
The tool bracket, lifting arm and gripper are controlled by a hydraulic system.
The guide rail is welded integrally first, then processed. This process avoids deformation caused by weld and ensure precision of the guide rail.
The machine moves smoothly and steadily.
CE certification.
Technical Data

Rim diameter

14"-26"

Max tire weight

500kgs

Max wheel diameter

1600mm

Max wheel width

780mm

Working pressure

0-130bar

Working voltage

380V/220V/110V

Gear box motor

1.5kw

Hydraulic motor

1.5kw
---
Find out more
Our product category covers auto parts, batteries, garage equipment, and lubricants, all sources from world popular brands such as BOSCH, Castrol, KYB, TOKICO, Abesta, RBI, CTR, Nisaan, Toyota, Mitsubishi, Valor, Deno,Ecobrex, and the like.
Other Products you may want to see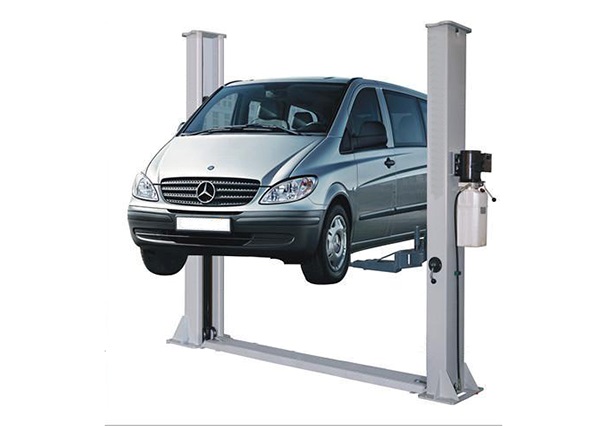 RS 235S Floor Plate 2 Post Car Lift
Category: Garage Equipment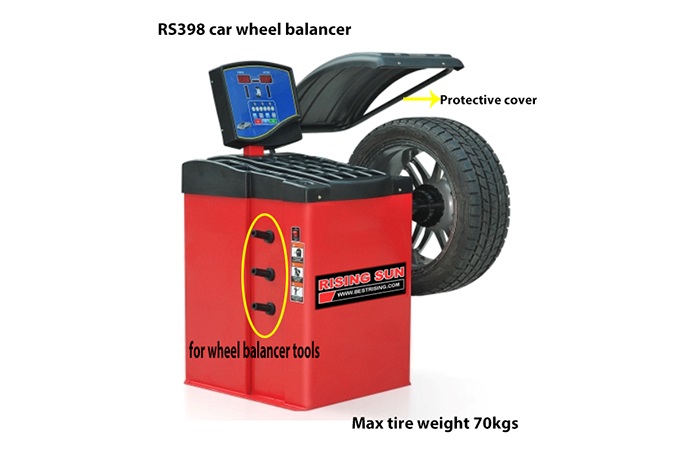 RS398 Car Wheel Balancing Machine
Category: Garage Equipment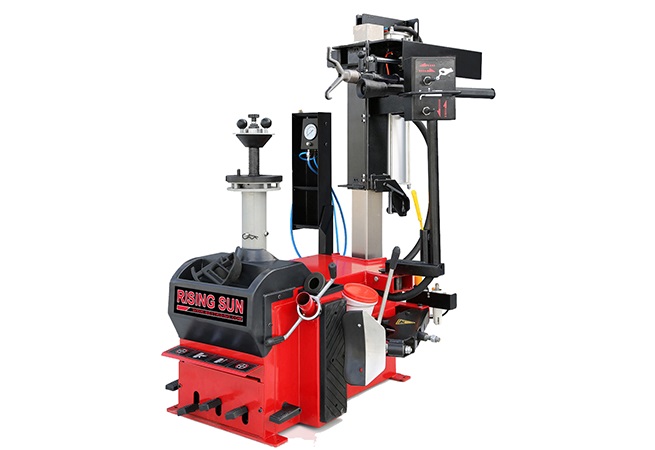 RS150A Car Mobile Tire Changer
Category: Garage Equipment