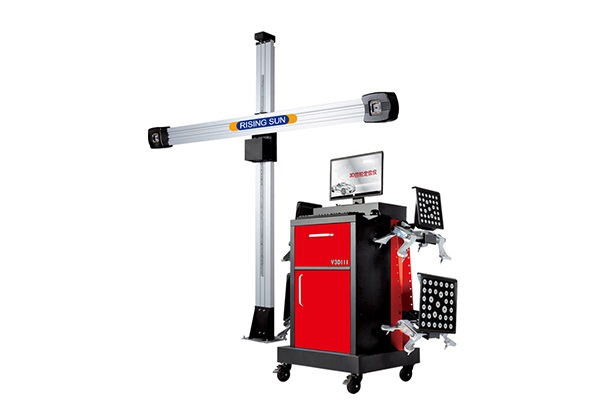 RS 3DIII 3D Wheel Alignment System
Category: Garage Equipment
Sub Category: Wheel Aligners
Main Features
Comes with Windows 7 computer system with HP computer and mobile cabinet.
Automatic adjustment for height of camera beam, automatic tracking of the target plates.
Automatic checking for height of car lift.
Automatic calibration of the camera.
Black-box functions for data to be retrieved for future analysis.
Quicker alignment with guiding menu, can read database within 3 minutes.
3D animated measurement easy for training and operation.
All OEM vehicle database.
Manual input of height of vehicle available.
"MKS" measurement specially for Mercedes Benz.
Available for single-wheel positioning, two-wheel positioning, four-wheel positioning.
26 different languages including English.
Adjustment function for FORD bushing.
Instruction function for North star shims.
Measurement for Caster Trail.
Measurement for Scrub Radius & SAI.
Cradle adjustment for motor.
A-Arm resetting on turntable.
Adjustment for Camber at Zero Toe
Drag Link adjustment to ensure the steering wheel in the middle.
Single tie rod adjustment.
Standard Accessories Included
Camera beam x 1
Computer x 1
Printer x 1
Turnplate x 2
Brake lock x 1
Steel wheel lock x 1
Target plate x 4
Wedge x 1
Hanger for clamp x 4
Technical Data

Item

Measurement Accuracy

Measurement Range

Total Measurement Range

Camber

±0.01°

±8°

±8°

Caster

±0.05°

±19°

±19°

Front wheel KPI

±0.02°

±19°

±19°

Total Toe

±0.01°

±2°

±8°

Rear wheel thrust angle

±0.01°

±2°

±4°

Toe-out on turn

±0.08°

±2°

±40°

Axle offset of Rear wheel

±0.02°

±2°

±4°

Wheel tread difference

±0.03°

±2°

±8°

Front setback

±0.02°

±2°

±4°

Rear setback

±0.02°

±2°

±4°

Wheel tread

±0.64cm(±0.25cm)

<265cm(<105in)

<265cm(<105in)

Wheelbase

±0.64cm(±0.25cm)

<533cm(<210in)

<533cm(<210in)
---
Find out more
Our product category covers auto parts, batteries, garage equipment, and lubricants, all sources from world popular brands such as BOSCH, Castrol, KYB, TOKICO, Abesta, RBI, CTR, Nisaan, Toyota, Mitsubishi, Valor, Deno,Ecobrex, and the like.
Other Products you may want to see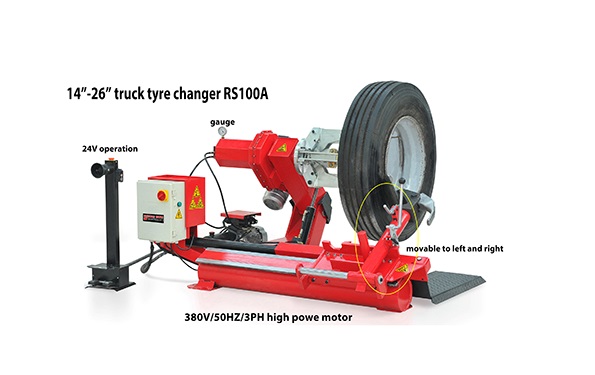 RS100A Truck Tire Changer
Category: Garage Equipment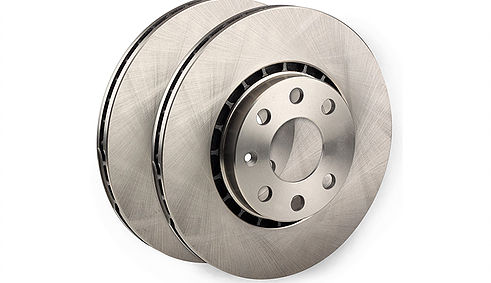 Brake Discs
Category: Auto Parts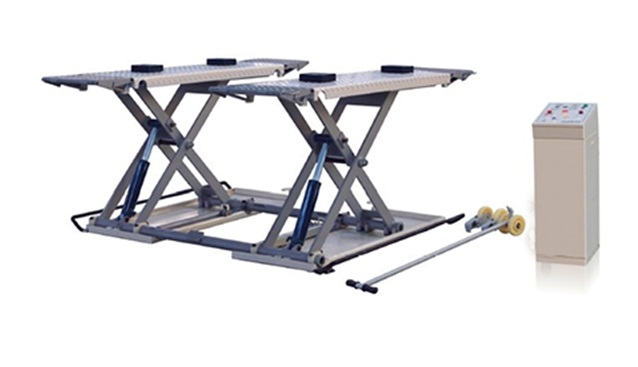 RS30M Mid Rise Mobile Scissor Lift
Category: Garage Equipment