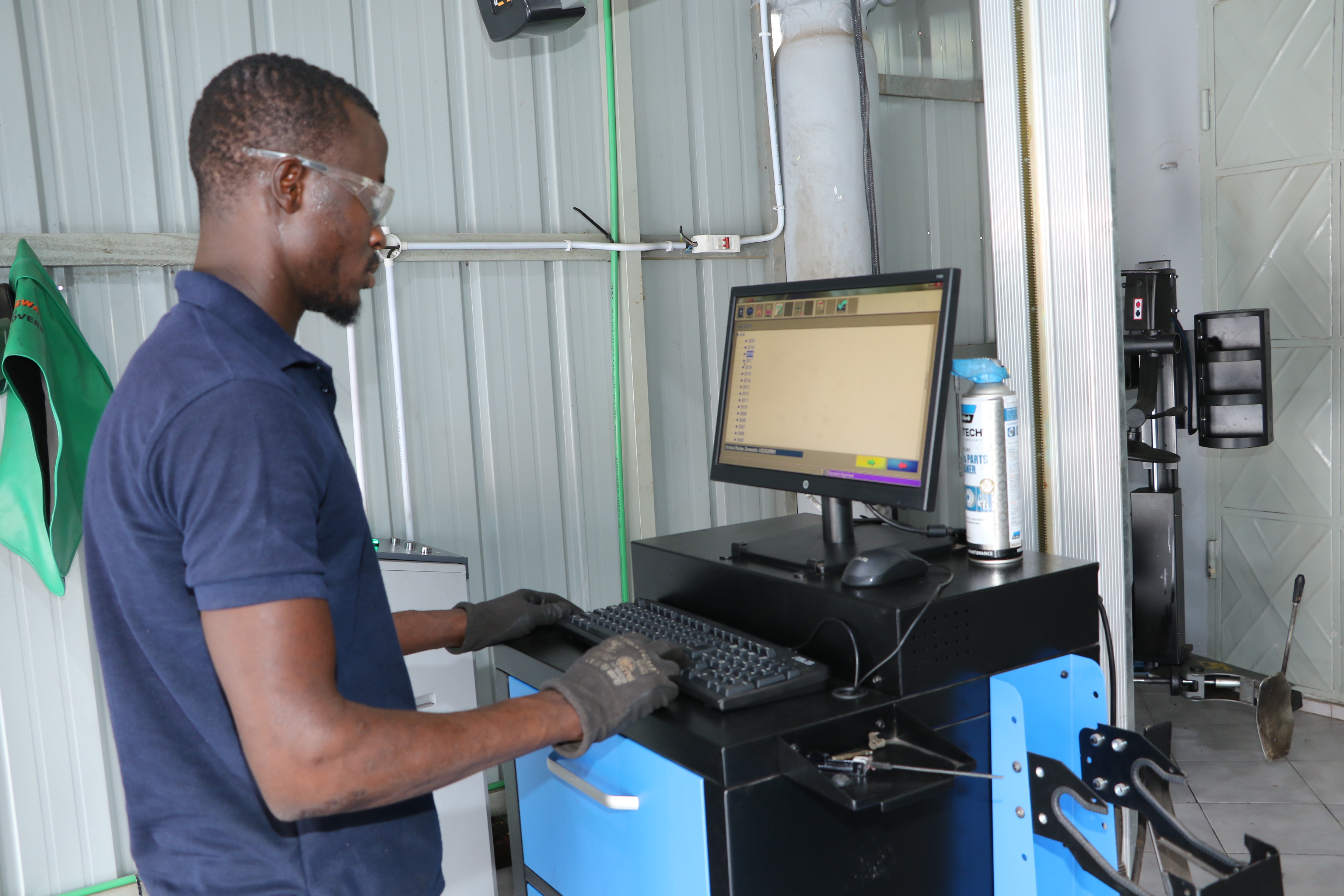 Wheel Alignment & Camber Setting
Wheel alignment is a an adjustment of the vehicle suspension, specifically adjusting the angles of the tires which affects how they make contact with the road. Our wheel alignment machine is a CE (European Conformity) modern equipment designed with blue tooth communication devices to give a precise alignment of your wheels. We handle all passenger vehicles of American, European, Japanese, and Korean.
There are a number of signs that indicates that your vehicle probably needs alignment:
Vehicle pulling to the left or right
Uneven tire tread wear
Steering wheel vibration
Steering wheel off center when driving straight
If you experience any of these, immediately take you vehicle in for our alignment specialist to have it checked.