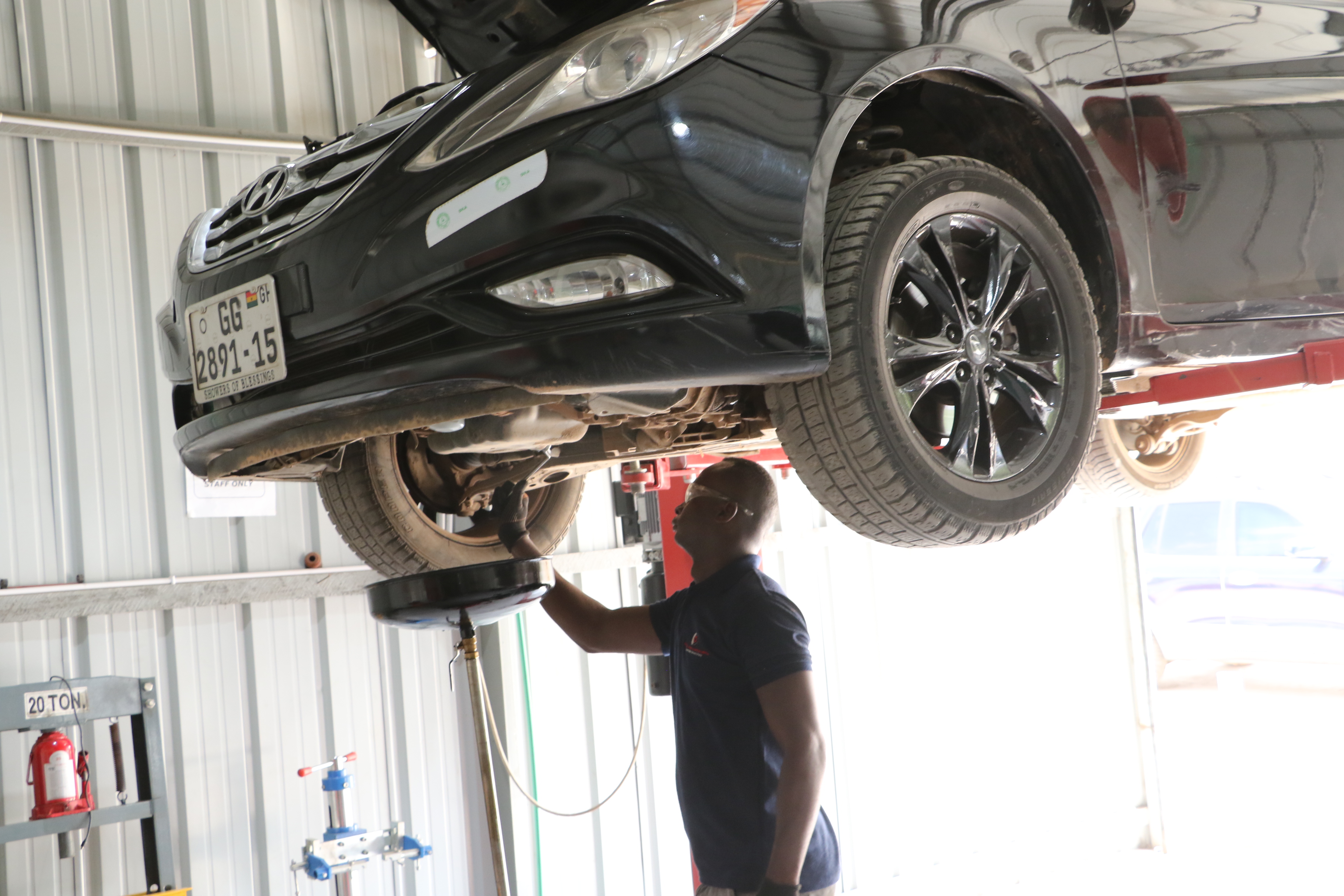 Oil Change
Whether your vehicle requires change of engine oil, transmission oil, or differential / axle oil, our service section is well equipped to cater for you. We handle all American, European, Japanese, and Korean vehicles ensuring that not only do we use the right tools and equipment to ensure all the dirty oil is sucked out, we also select the right oil specification with the correct viscosity according to the vehicle manufacturer's recommendations.
For engine durability, we recommend to our customers to strictly use the correct oil specification and change the oil at the recommended running distance (km or miles). Regular engine oil change according to the manufacturer's recommendations ensures your engine keeps running smoothly, cools, and clean moving parts. By achieving this, the engine life is extended.
Whether your vehicle is a petrol or diesel engine requiring organic, semi-synthetic, or fully-synthetic oil, we have them all in stock with different viscosities to meet the lubrication needs of your vehicle.