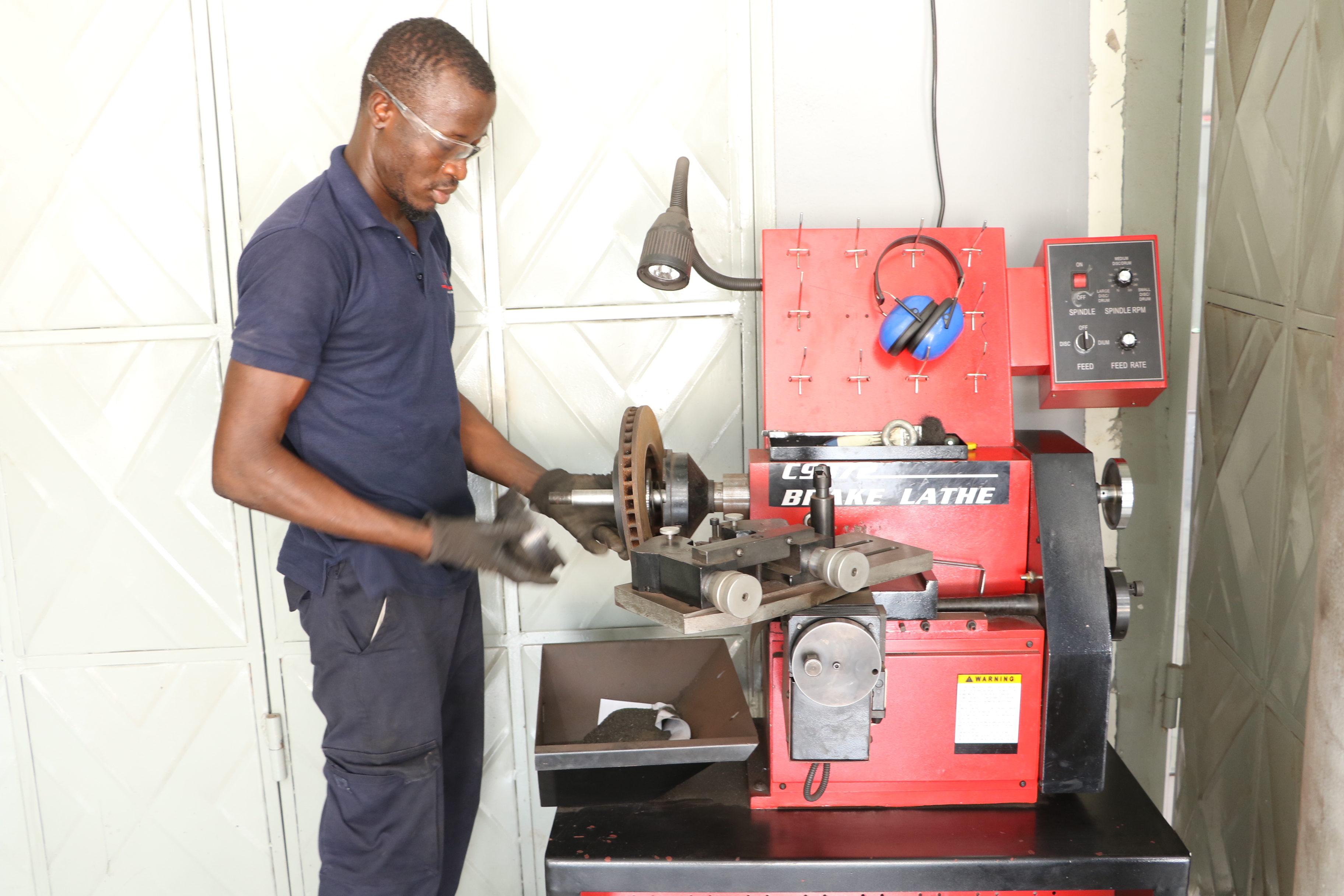 Brake Disc Polishing/Skimming
We have a fully equipped section that skims / polishes brake discs using a brake lathe machine to renew the surface of your vehicle brake discs thereby guaranteeing you with the optimum brake performance that you expect.
At TPSL, quality, affordability, and reliability are our core values, and we ensure that rather than unnecessarily replacing your brake discs, we renew them and fixed back on your vehicle to give you the same performance you would have for a new one.
Below are some of the common signs that your brake disc need attention:
Discs are marred and rusty
The brake pads are worn whilst the discs are not worn yet
The brakes feel spongy or slow
Brakes vibration especially when they are applied
Squealing of the brakes when applied
If you experience any of these on your brakes, it is times to skims or replace your brake discs and pads.